One of the best things about making art is making it your own. Many of our students choose the same French bulldog image when they reach the CREATE: TEXTURE (PEN & INK) lesson of our Curriculum, and it's always amazing to see how each student uniquely interprets the same image.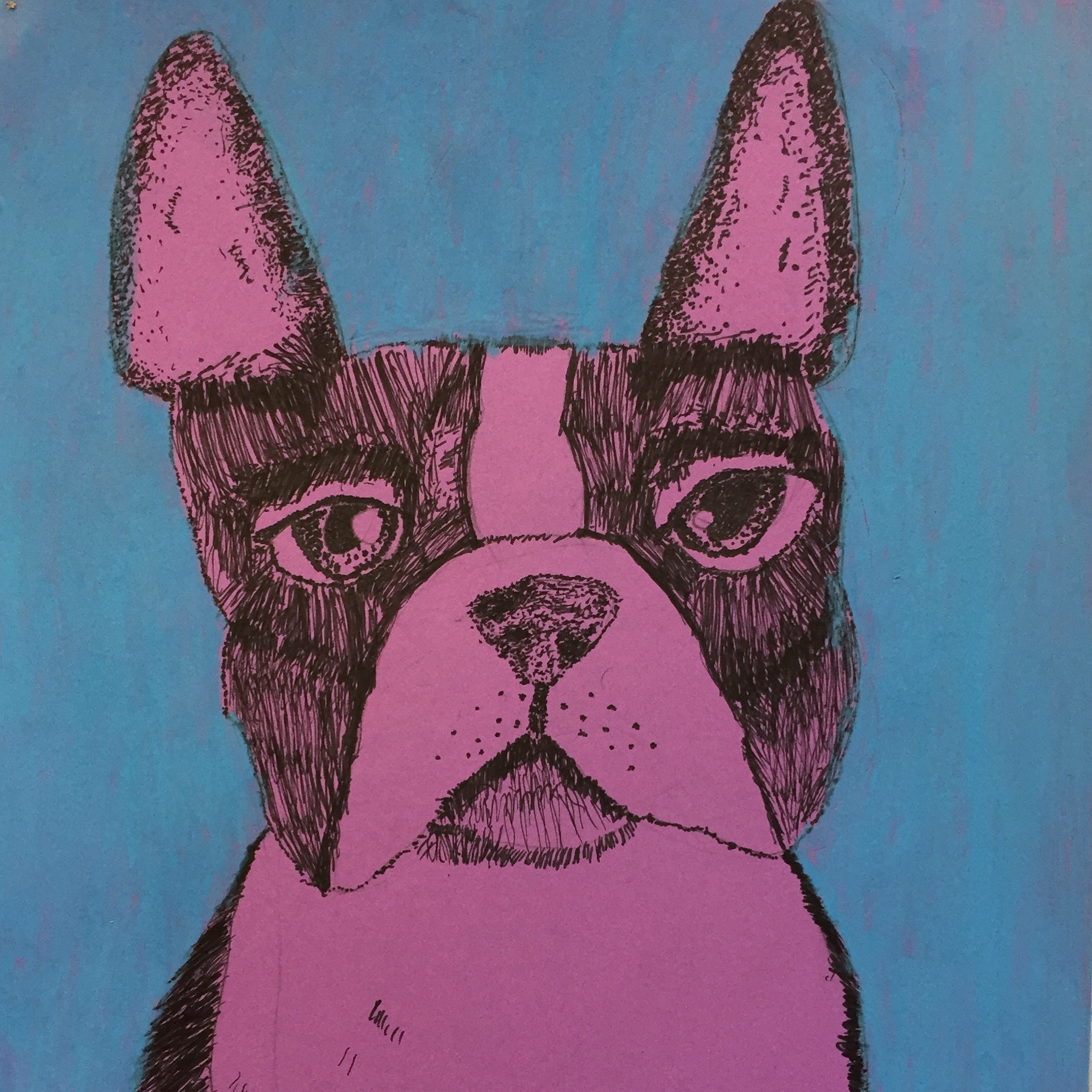 One picture drawn by three different students resulted in such unique expressions!
Give your child a chance to discover their own unique artistic expression and schedule an Intro Lesson! It takes just one lesson to discover your own artistic voice!